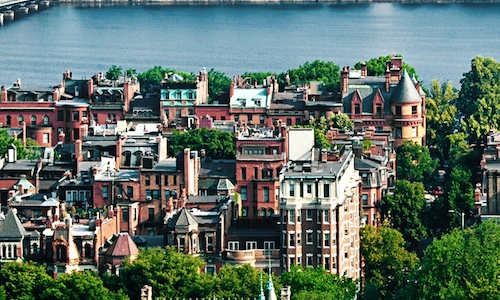 It is not a secret that Boston's home prices have been soaring in recent years, but a new study shows exactly how much home prices have shifted in the last decade.

A report by the Urban Institute shows that the majority of homes in Boston cost between $500,000 and $1 million in 2017. That's a sharp increase from 2007, when the bulk of homes went for much lower than $500,000, according to the study.

"Thanks to Boston's continued strength as a job hub and the city's failure to build new single or multifamily homes quickly enough to meet demand, the price of single-family homes has increased significantly," the study says. "Between 2007 and 2017, the $1 million home has become more common in Boston, and the $2 million home has become the next frontier."

Home price increases have not been uniform throughout the area, according to the study. The Urban Institute finds that home prices in the inner city have risen substantially faster than inner and outer suburbs.

In Boston, home prices rose by 61 percent between 20017 and 2017, while Cambridge rose 76 percent and Somerville an eye-popping 89 percent in just 10 years. Suburbs inside Route 128 rose between 45 and 59 percent, and communities in the Interstate 495 corridor saw modest increased of 32 percent (Natick) to even a reduction in home price by 7 percent (Lincoln).

Despite the substantial home price increases in and around Boston, the data shows that the city's residents have been able to handle the situation. The Urban Institute does not believe Boston is headed for a housing bubble, as its 2017 housing bubble watch list puts Boston at No. 20 out of 25 major cities.
Courtesy of Boston Agent Magazine