Tesla announced their new solar panels on their website last weekend, offering an alternative option from their solar roof tiles released last fall, which Tesla will begin taking orders for this month. The panels are expected to have an install cost less than that of a normal roof plus the cost of electricity, says Tesla CEO Elon Musk.
The tiles, produced by Panasonic, consist of a high efficiency solar cell, covered by a "color louver film" and a tempered glass on top to protect the roof from weather elements. The new roofing has a higher insulating value than any standard roof and is incorporated with heating elements to clear the roof of snow in order to continue the generation of energy, Musk posted on Twitter. Panasonic will begin production this summer at Tesla's factory in Buffalo, New York.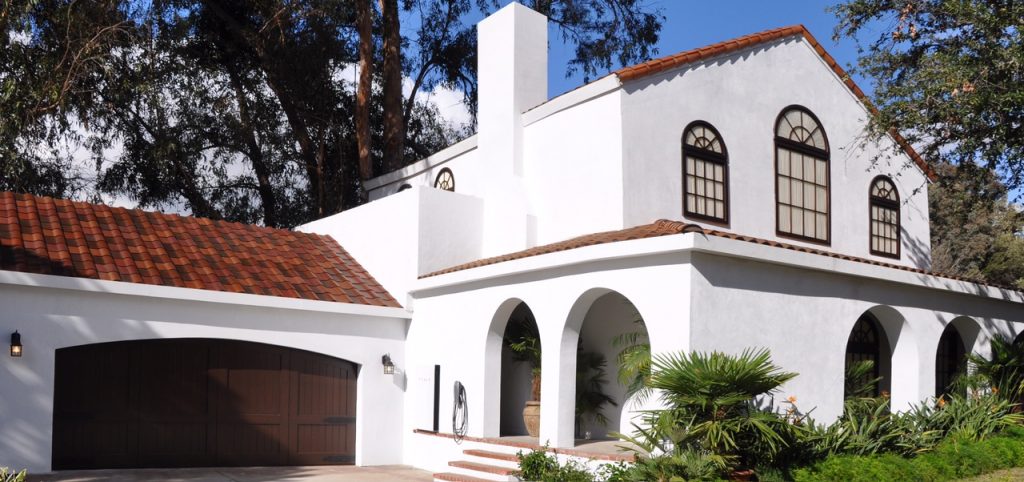 The bigger picture
Tesla's mission is to become a "sun-to-vehicle energy company" by running homes on solar power, storing the energy in a sleek battery pack, otherwise known as a Powerwall and then distributing the energy throughout the home, transport and storage for power outages or other power-related disturbances. Tesla's merger with Solar City is a step in the greener direction, one that will help the company in its mission to address increasingly high concentration of CO2 levels that have skyrocketed since 1950, where the highest level of CO2 was 315 parts per million (PPM). Levels now report to 404 PPM.
The news of the new panels comes on the heels of NAR's recent Realtor Sustainability Report. That report found that 71 percent of homebuyers said that energy efficiency promotion in listings was very or somewhat valuable, and 86 percent of home sellers have already taken steps towards reducing the amount of waste and energy used in their homes. Additionally, 80 percent of Realtors reported that solar panels were available within their markets and 42 percent said they increased home value.
Tesla's intent is to create a unique aesthetic and design that are exclusive to their use. While products may not be available to third-party installers or individuals, they will still produce less powerful 250-260 watt panels from other suppliers available, reports Electrek.
Tesla will accept orders and begin installs by the end of the year when all roofing options officially hit the market.
Courtesy of Claire Smith, Boston Agent Magazine